Exploring My Planet
Best vacation spots and vacation destinations
Top Books of 2021 So Far
Readers have been waiting months, if not years, for some of these publications to be released. Authors seemed to outdo themselves this year. Many of these novels are based on or centered around present-day issues, making them interesting and insightful reads.
Top 5 Fiction Books of 2021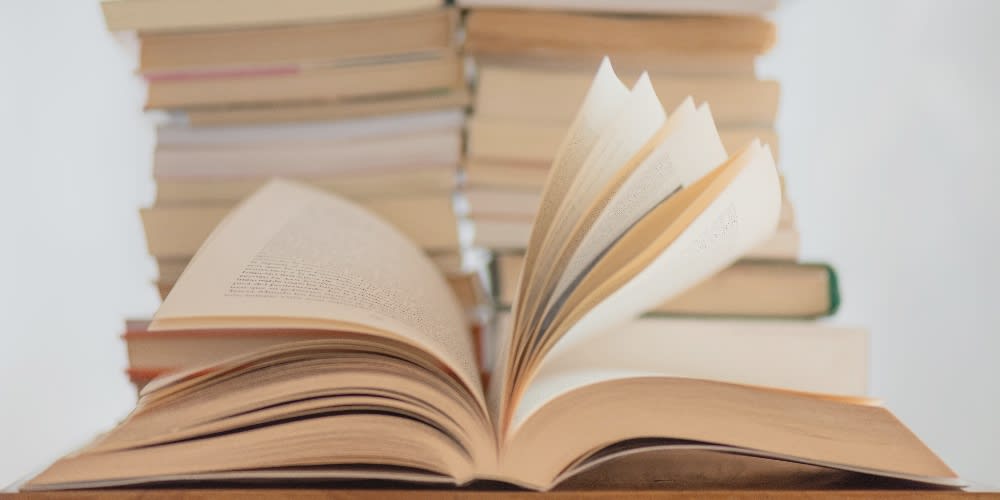 1. No One Is Talking About This
Patricia Lockwood's 2021 book follows along on the journey of a young woman who goes viral on "the portal." She grows in fame but begins to grapple with the emotions of the duality of life that is both virtual and real after a family tragedy. Rising in popularity, the first half of this book resembles the internet with its short, tweet-like features, which makes it completely unputdownable.
2. Malibu Rising
This story revolves around four famed brothers and sisters who throw an annual end-of-summer celebration. However, the party starts to self-destruct before it even reaches midnight. But before the sun starts to rise the following morning, everyone's secrets start unraveling, and author Taylor Jenkins Reid takes readers on an emotional roller coaster ride.
3. The People We Meet on Vacation
Coming in as one of the best romance novels of 2021, Emily Henry's new book grabs readers' attention as it dives into the complicated love of opposites attracting and friends-to-lovers relationships. The story follows along with two best friends who have spent ten years taking unforgettable road trips and allows readers to identify with the characters, leaving the reader lost in a tug of war of emotions.
4. Project Hail Mary
Author Andy Weir depicts a sole astronaut's fight to survive and save the world from imminent disaster. This book has become one of the best sci-fi books of 2021. With a 4.53-star rating on Goodread's, Project Hail Mary entrances readers as it works to effectively explain scientific ideas and experiments while also being engaging enough for anyone to read.
5. Beautiful World, Where Are You
In this interesting story, Sally Rooney writes about love, personal relationships, class status, and finding beauty in every day. Beautiful World, Where Are You won Goodreads Choice Award for the best fiction book of 2021. Readers waited anxiously for its publication and flocked to the shelves upon release, making it one of the most requested books of 2021 as well.
Top 5 Nonfiction Books of 2021
1. The Code Breaker: Jennifer Doudna, Gene Editing, and the Future of the Human Race
After the 2020 pandemic year, Walter Isaacson has captured many's attention through his nonfiction novel. With the help of her associates, Jennifer Doudna develops gene-editing technology that allows for the ability to alter human DNA to be less vulnerable to viruses, but it doesn't stop there. Readers are raving about this book as it brings to light many moral and ethical dilemmas facing humanity in the past decade.
2. Islands of Abandonment: Nature Rebounding in the Post-Human Landscape
In one of the best science and environmental books of 2021, Cal Flyn illustrates the unexpected ways in which nature has overcome the disastrous conditions created by mankind and revitalized areas where humans had abandoned. Humans have a chance to change the fate of our environment; we just have to have a little hope and learn from nature to do so.
3. Free: Coming of Age at the End of History
Free is a captivating memoir about a girl coming of age during a time of great political upheaval. Lea Ypi illuminates what freedom truly means all while addressing people's hopes, fears, and realities during a time of progress. This memoir has made its way to 4.37 stars on Goodreads and is still growing in popularity.
4. Somebody's Daughter
Ashley C. Ford describes her coming of age as a young Black girl in Indiana, where she faces anxiety, isolation, and heartbreak. Ford struggled with trauma, poverty, and the incarceration of her father for reasons she can't comprehend. Readers are entranced by Ford's truth in writing her path to self-acceptance.
5. Crying in H-Mart
In this powerful narrative, Michelle Zauner reports on growing up as Korean American in America and how her connection to her family's history grows fainter and stronger throughout different phases of her life. Zauner's honest account of her relationship with her mother is one many readers feel connected with.